Building An Educational Ecosystem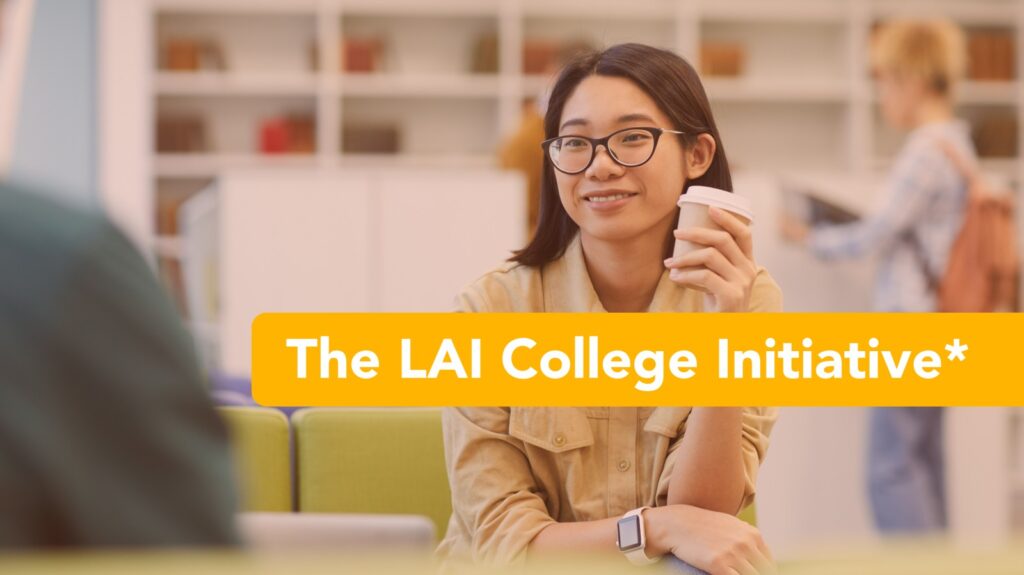 A Bold Mission: Opening a Gateway to World-Class Christian Higher Education
At Life Academy International School, we're on a bold mission to redefine the traditional notion of a university. Our purpose is crystal clear: to kindle the flame of Christian education, rooted in timeless biblical truths.
In a world dominated by "multiversity," we proudly stand as a counter-cultural movement—a refreshing beacon of hope and purpose. We aim to reestablish higher education's true essence as a place where future leaders are nurtured with a top-tier curriculum inspired by Biblical wisdom.
The future of LAI College (LAIC) promises a unique and uplifting educational experience, filled with distinct features that set us apart, including:
1. An Integrated Learning Ecosystem
At LAIC, we're crafting a holistic learning ecosystem, spanning all educational levels, from Preschool, Grade, School, High School, and Higher Education to Certificate Courses, to empower students at every stage of their educational journey. Our approach is designed to align their path with God's divine purpose, making each grade level a rewarding step towards fulfilling their potential.
2. High-Impact Majors
We are designing a diverse range of high-impact majors to empower students to address society's most pressing needs. From business to family, education to health, media to government, and church-related fields, our curriculum equips graduates to lead with integrity and make a meaningful difference in their chosen area of focus, all while upholding strong Christian values. We believe in education as a force for positive change, and our majors reflect this commitment to service and societal betterment.
3. International Excellence
We are building a team of dedicated faculty and staff, not only deeply committed to Christian values but also bring exceptional expertise to your learning journey. Our educators are meticulously selected for their outstanding capabilities, drawing from diverse international backgrounds. This ensures that our students receive the highest quality education, guided by instructors who possess the knowledge, skills, and international perspectives necessary to excel in a globalized world.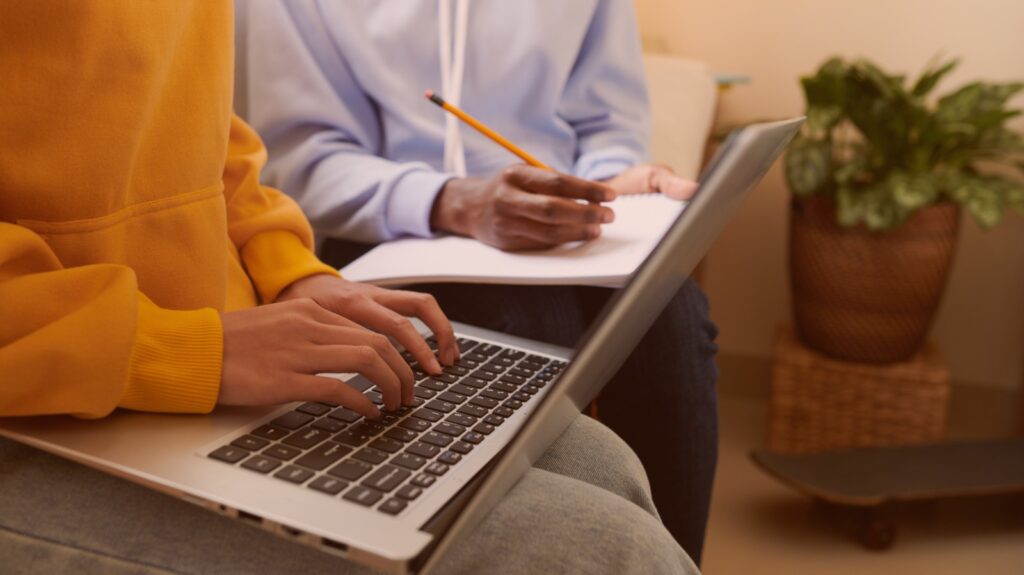 4. Global Exchanges & Linkages
Our vision includes global exchanges and linkages that will enable students and educators alike to explore new cultures and perspectives as part of their future education. Our programs will be designed to open doors for students and educators to immerse themselves in diverse cultures and gain fresh perspectives, enriching their educational journey. By forging connections with institutions around the world, LAIC offers opportunities to broaden horizons, fostering a global mindset and understanding that extends far beyond the classroom.
5. Strong Mentorship & Discipleship Culture
At LAIC, our commitment to nurturing students extends beyond academics. We foster a culture of strong mentorship and discipleship, providing unwavering guidance and support throughout your educational journey. Our mentors genuinely care about your development, helping you navigate academic challenges and spiritual growth.
6. World-Class Learning Environment
We're building premier, multi-site campuses strategically located in key cities, fostering an environment designed for collaboration and mentorship.
Stay Tuned for More Updates!
We invite you to be a part of this exciting initiative and encourage you to watch out for progress and announcements as we diligently work to bring it to life. Join us in shaping graduates who will become leaders, thinkers, and change-makers, transforming the world. If you're eager to learn more about this initiative, please connect with our team at collegeinitiative@lifeacademy.edu.ph. Stay tuned for further details and updates on our college initiative.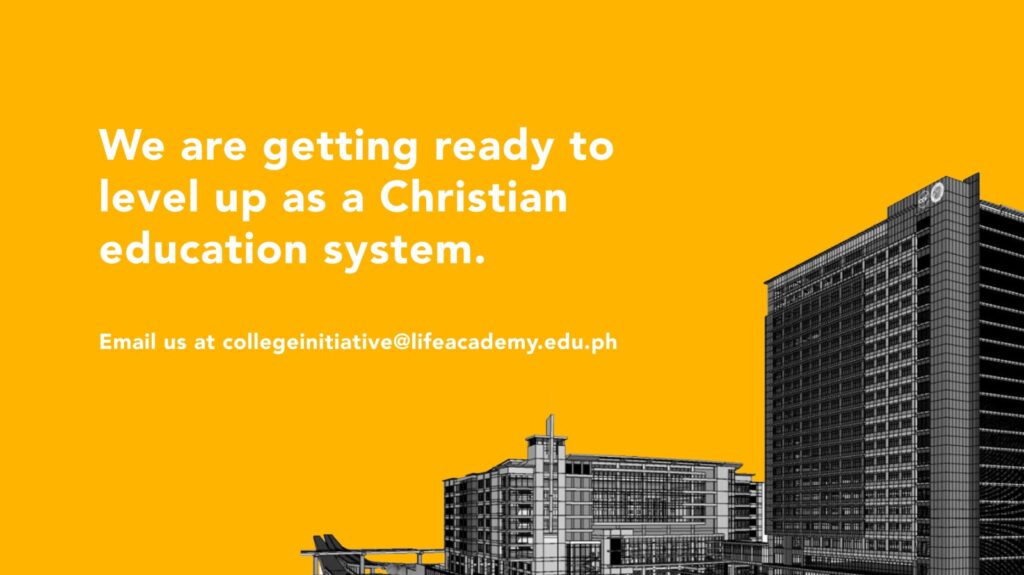 *Note: The Life Academy College initiative is pending regulatory approval